By Mark H. Smith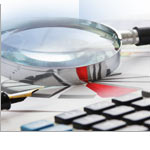 Rates have been at historic lows for over six years. The Fed has (sort of) promised a modest rate hike later in 2015. The most common question we hear at Mark H. Smith, Incorporated (MHSI) is, what will my non maturity shares and deposits (NMS) do when rates rise?

Historically we know that NMS have exhibited very low to moderate rate sensitivity in a rising rate scenario. There is no certainty, however, that they will repeat this historical behavior. The most recent interest rate run up from 2004 to 2006 was ten years ago. There is a component of NMS shares that surged into the system during the financial crisis that may or may not be rate sensitive. And, many credit unions have watched as members rolled maturing CDs into NMS.

Credit union executives are tasked by regulation with the responsibility of estimating and managing interest rate risk (IRR). With NMS still comprising a majority of shares and deposits for most credit unions estimating IRR is problematical unless we make assumptions with respect to future NMS behavior. The various assumptions you make with respect to future NMS behavior in a rising rate environment could drive divergent forecasts for either very low levels of IRR, or high levels of IRR, all for the exact same balance sheet.

Click for the full article.







By Matthew Jacobsen and Mark H. Smith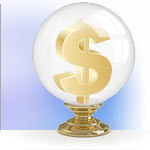 True to its traditional roots, a credit union has tended to fund the balance sheet with retail shares or deposits borrowed directly from its members. Liquidity has been maintained by relying on the Corporate Credit Union System, as needed.

Historically this strategy has worked just fine. However, there are periods in history when credit unions have been over or under-funded. Without question retail funding will forever be the life blood of the credit union system. If we look carefully at traditional retail funding we do see some weaknesses. There may be some advantages to credit unions to augment their balance sheets with alternative funding opportunities. Let's explore that notion.

Click for the full article.







By Jason Williams, Financial Analyst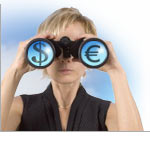 A recent article in The Economist points out a startling statistic...that the top 25 hedge fund managers in America make more money than all of the kindergarten teachers in the country combined. The great recession that we experienced in 2008 has had several consequences.
Truth be told there are several more consequences that we won't fully understand for years to come. But the data that is available in 2015 addressing the growth in income for the middle class shows serious stagnation.

Click for the full article.







July/August 2015
View this email online.
Add MarkHSmith.com to your "safe sender" list.
Client Corner: A Picture is Worth a Thousand Words
By Cynthia R. Walker, CEO, Mark H. Smith, Inc.
Since the financial crisis in 2008 the credit union industry has experienced a significant increase in total deposits, along with a transition from time deposits to non-maturity deposits.
Read More About the Fundamental Changes in the Credit Union Funding Mix

Seminars to Webinars

We are launching several new topics in our risk-management educational series for credit unions. We'll start rolling out this new content within the next couple of months:

1. Preparing for Your Next IRR Examination

2. The Increasing Importance of a Deposit Analysis—Predictor of Risk and Success

3. The Unfolding Chapter on Risk-Based Capital—New Direction from NCUA

4. "Know When to Hold 'Em." Segmentation Strategies for Rising Rates.

We planned to deliver this content in person at nearly twenty locations across the country. But, after talking with many of you, it became clear that you would be hard-pressed to spend a day away from the office and would prefer a Webinar format where you could watch bite-sized installments from the comfort of your office.

Since it's our job to make your life easier, not harder, we've responded to your wishes. We've packaged these timely subjects into a series of Fall Webinars. Stay tuned for the complete lineup.


Deposit Analysis

Deposit assumptions are receiving increased scrutiny by the regulators.

Is a Deposit Analysis right for you?

Learn More

Adv.
Resource Toolbox
Recent Articles
Client Corner
Webinar Calendar
Contact Us

2860 W. 4700 South, Ste. D
Salt Lake City, UT 84129
Toll-Free: (800) 268-7795
Email us