By Mark H. Smith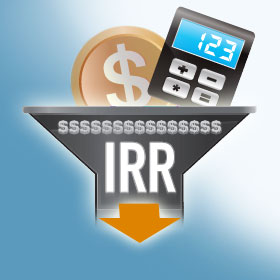 Over the last three decades ALM models have evolved from simple spreadsheets estimating a gap between the repricing points of assets and liabilities to sophisticated computer driven software that considers a nearly unlimited number of variables in the process of estimating interest rate risk (IRR).

One thing that hasn't changed is the importance of the role that assumptions play in the estimated modeling outcomes.

Click for the full article.







By Cynthia Walker, CEO and Jeffery Johnson

When people I meet find out I work with credit unions they often ask, "Why should I join a credit union instead of a bank?" Many of us in the industry give an answer about the benefits of being a member vs. a depositor and the credit union philosophy of "People Helping People".

While I believe these reasons are solid and go a long way towards retention, they usually do not seem to resonate enough with a person to compel them to make a change.

Click for the full article.







By Matthew Jacobsen

After 7 years of historically low rates, the Federal Open Market Committee (FOMC) increased the Fed Funds target rate by 25 basis points. However, the press release of the announcement also included the caveat, "The Committee expects that economic conditions will evolve in a manner that will warrant only gradual increases in the federal funds rate; the federal funds rate is likely to remain, for some time, below levels that are expected to prevail in the longer run."

Clearly the FOMC is warning readers not to expect a repeat of the events of 2004/2006 when the target rate was increased by 425 basis points spanning over 24 months.

Click for the full article.







By Jason Williams, Portfolio Manager at Moreton Asset Management

One of the terms that comes up regularly in audit and regulatory exams for credit unions is "liquidity." As you evaluate investments, and consider your overall investment portfolio needs for your credit union, liquidity can be an important factor.

Many credit union management teams don't always remember some important considerations relative to liquidity in the investment portfolio.

Click for the full article.







Jan./Feb. 2016
View this email online.
Add MarkHSmith.com to your "safe sender" list.