By Mark H. Smith, Founder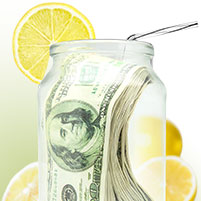 For the last five years, smallish Family Focus Federal Credit Union (Family Focus) in Omaha, Nebraska, has defied the odds. While most credit unions at its asset size, $31 million, have struggled, and many have given up entirely by merging with larger credit unions, Family Focus has thrived. For the five years ended December 2015, ROA averaged 1.4%. The high was 2.04% and the low was 1.13%. For the year ended December 2015, net interest margin was 5.26%. By any yardstick, attaining this level of success borders on phenomenal. In this article, we will endeavor to uncover and explain the key factors for the success of this credit union.

Family Focus is primarily a single SEG credit union serving employees and family members of the Metropolitan Utilities District (MUD) in Omaha, Nebraska. Its field of membership is small, with a count of 850 employees in the SEG group but also serving family members. Although this field of membership is well paid, it is maturing and does not present the opportunities for loan demand that it once did.

Click for the full article.







By Cynthnia R. Walker, CEO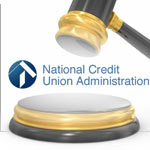 In June the NCUA board reviewed the recommendation by NCUA's Office of Examination and Insurance to consider releasing a proposal in the coming months to incorporate an "S" to the credit union CAMEL Ratings. The Examination and Insurance staff believe the changing size and complexity of the credit union system warrants its adoption. At this time, it appears the agency will draft and issue a proposal for public notice and comment which could take several years to implement.

Click for the full article.







By Jeffrey Johnson

A rate sensitivity analysis is very useful when attempting to determine how a change in the Fed Funds rate will impact a credit union's cost of funds. As we have performed these analyses this year to help clients and prospects, we were somewhat surprised to observe that a large number of credit unions did not raise their dividend rates on regular shares or drafts during the last rate cycle starting back in 2004. To further explore how common this practice was, we decided to look at the complete call report database to see if this was somewhat isolated or more universal in the industry.

Click for the full article.







By Matthew Jacobsen

The second quarter ended with the 10-year and 30-year U.S. Treasury yields at record lows. To put that in perspective, the U.S. Government has been issuing debt for over 220 years. The U.S. Government began issuing debt in 1790 to pay off Revolutionary War debt. The yield curve has now been flattening for well over two years. Globally, the amount of developed country sovereign debt with negative yields has continued to grow. Japan, Germany, and some other European country sovereign debt is now seeing negative yields as far out as ten years. As a result of the divergence between U.S. Treasury yields and these negative yields...

Click for the full article.







By Mark H. Smith Staff

There has been quite a bit of media attention paid to loan growth in the last year. We surveyed credit unions, both clients and non-clients, to better understand their lending trends and environment. The results are interesting and indicate 67% of the responding credit unions are experiencing loan growth and in many cases it is a result of a solid strategy combined with new product offerings. The credit unions responding are also exploring alternative loan strategies they may not currently offer. Some of these strategies include...

Click for the full article.







July/Aug 2016
View this email online.
Add MarkHSmith.com to your "safe sender" list.