By Mark H. Smith, Founder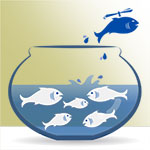 Box Elder County FCU is a $106 million credit union located in a rural and historically agricultural county in northwestern Utah. In recent years the credit union has performed well above average when measured by some of the most commonly used credit union metrics.

In this article we examine both the financial and human nature of the credit union's operations and discover why it excelled when many of its counterparts struggled.

Click for the full article.







By Cynthia R. Walker, CEO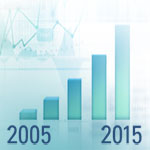 Over the last 10 years the deposits in the credit union industry have experienced solid increases. In June of 2015 the savings balances at credit unions hit a milestone and topped $1 trillion. As of June 2016, deposits totaled nearly $1.1 trillion and increased 7.3% since the second quarter of 2015. The growth trend in deposits continues.

When modeling and forecasting interest rate risk, non-maturity share assumptions are a very significant component of the analysis. They also represent the area with the most unknown variables. NCUA is making some changes to the examiners workbook, updating how they will evaluate interest rate risk, and have developed some standard assumptions for non-maturity deposits.

Click for the full article.







By Matthew Jacobsen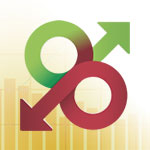 Expectations for the next federal funds rate increase seem to change on a dime these days. The direction given during the first half of 2016 changed to a much more gradual pace of increases. At the current moment, the Federal Reserve Bank has clearly indicated that another increase in December is certainly a possibility. Janet Yellen recently stated at the end of August that the rate hike case has now increased again in recent months.

Click for the full article.







Want to Spend More Time Using Your ALM/IRR Results than Figuring them Out?
Give Our Outsourced ALMPro® Services a Try
With all the demands on a CEO and CFO, ALM/IRR analysis is one area where help is available. Let us provide you with a finished analysis and knowledge that you can then use to manage your credit union. With our outsourced ALMPro
®
model, Mark H. Smith, Inc provides customized IRR and Liquidity Risk estimates especially designed for the needs of your credit unions.
Using ALMPro
®
will take the burden of analysis off your shoulders and instead provide you with robust IRR and Liquidity Risk reports that are ready for ALM decision-making. Evan more importantly, our experienced advisors can assist you in understanding, assessing, and intergrating your reports into your IRR and strategic development process. Our service also includes multi-channel training such as webinars, one-on-one consulting, Board & ALCO, unlimited telephone support, and more.

Learn More
Adv.
Sept/Oct 2016
View this email online.
Add MarkHSmith.com to your "safe sender" list.